After successful completion of the grant application process, the City of Port Colborne last night awarded the Port Colborne Optimist club a cheque for $4,000 at the council meeting at City Hall.
The Optimist Club was one of ten deserving non-profit community organizations to receive a grant at this meeting. Thank you, City Hall! This grant is gratefully received and will help us help our community with the activities planned for the year ahead. Including but not limited to:
Kids Fishing Derby
Canada Days
Christmas Bazaar
Various Collaborative Events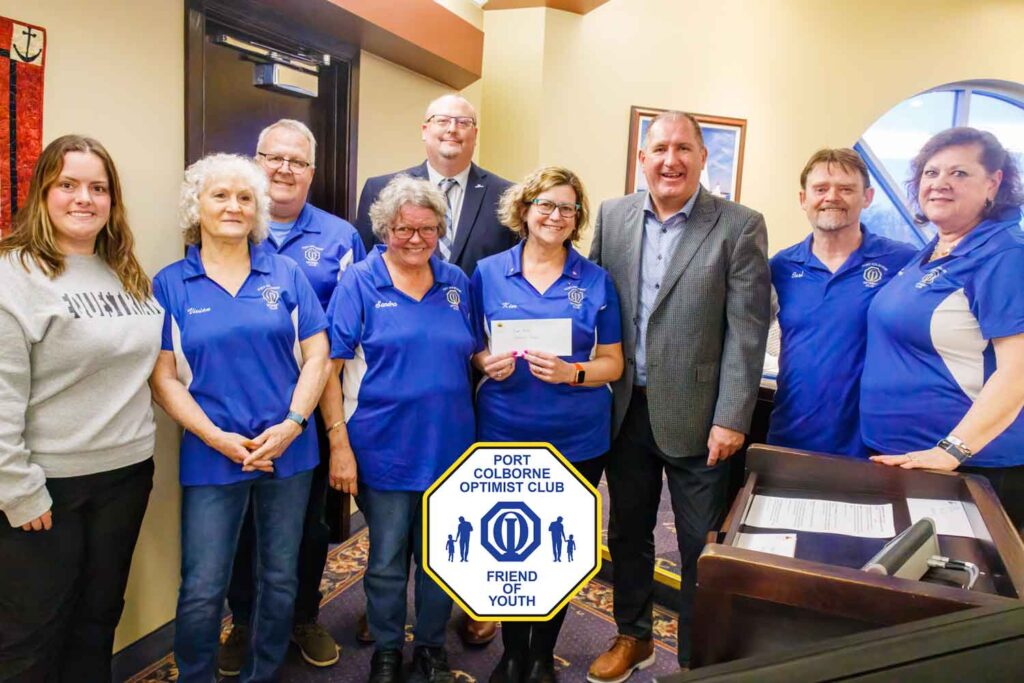 This grant will also help toward practical expenses such as consumables and equipment for our bi-annual road cleanup of Killaly Street East. Garbage bags don't buy themselves. On a side note, we thank in advance the energetic Pathfinders for their invaluable help with the cleanup, without which we 'olds' would be left clambering into (and in some but not all cases, out of) ditches all by ourselves.
Humour aside these discretionary funds will be spent wisely and every cent accounted for. As an organization the Port Colborne Optimist Club looks forward to continuing our efforts toward making our community a fun, rewarding, and above all enjoyable place for families and citizens to live. Because life is hard enough, if you don't have a little Optimism. Onward.